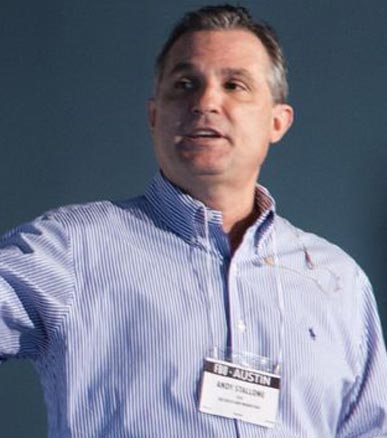 Andy Stallone
Industry Advisor
Andy Stallone is a veteran brand manager and sales consultant in the healthy living consumer products industry. Mr. Stallone has experience as a distributor and supplier of food and beverages and a long history of training sales teams and introducing retailers to new and innovative products.
As CEO of SAS Sales and Marketing, Mr. Stallone provides executive level management and sales expertise to emerging food and beverage brands. This includes brand positioning and launch strategy, business planning, budgeting, pricing & margin analysis, financing, building distribution networks, broker selection and management, sales team oversight, and key account sales calls.
Mr. Stallone's background on both the distributor and the supplier side of the business brings a unique and valuable perspective to emerging companies. He co-founded Boca Beverage Corp., a start-up distribution company that became the first and ultimately exclusive distributor of Arizona Iced Tea in the state of Florida. Boca Beverage expanded its reach by obtaining master distribution rights, and by launching many emerging brands including Nantucket Nectars, Fiji Water, Hansen's Natural and Red Bull. Since selling Boca Beverage Corp., Mr. Stallone has been instrumental in the successful launch and expansion of several businesses in both the healthy snack and beverage categories including Odwalla/Fresh Samantha in the Southeast, the launch of "Shelflink", and overseeing the introduction of Monster Energy Brand on the East Coast.
Previously, as National Sales Director for New Leaf Brands, Mr. Stallone managed a nationwide network of 100+ distributors and was responsible for all DSD, broker and direct warehouse sales. In addition, he managed national sales and distribution strategy development and implementation for Onli Sparkling Water, Purity Organic Juice, Bruce Cost Ginger Ale, Trevi Essence Water, and Hi-Ball Energy Drinks among others.