INDUSTRY EXPERIENCE
Overview
Silverwood develops detailed industry theses that highlight the trends and issues that affect each of the sectors covered by the firm. Silverwood's industry focused coverage is designed to provide a detailed assessment of a given sector together with attendant strategic implications for industry participants and financing sources.
Silverwood's in-depth knowledge of the technology, consumer, and healthcare sectors is developed through leveraging the following firm specific resources
Senior professionals with decades of investment banking, executive, and consulting experience
A team of industry advisers with a deep understanding and level of experience in their respective sectors
Established professional networks in the firm's focus sectors
Daily interactions with senior company executives, institutional investors, and other intermediaries within industries of strategic interest
Proprietary, comprehensive, and unbiased research processes, both primary and secondary, that are used to maintain detailed and strategic sector coverage
Silverwood's insight into the key issues, strategic options, and valuation parameters in each of the aforementioned focus sectors enables the firm to more accurately define or refine business strategies, identify viable investment banking alternatives, and structure the most favorable transactions for the firm's clients.
Testimonials
"Silverwood Partners went above and beyond as our investment banker and was highly responsive in guiding us through a fast-changing market environment. The firm's deep network of industry advisors and strategic partners provided us with a really strong look at the options available, and ultimately resulted in a perfect transaction counterpart for us. Silverwood was disciplined and structured yet also creative in identifying a range of alternatives involving industry-leading strategic and financial players. Kudos on a job well done, and thanks to the Silverwood team."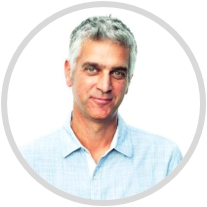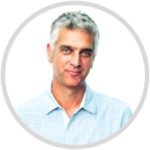 ANDY LEVITT
Founder & CEO
Purple Carrot
Testimonials
"The team was great to work with. The process produced a range of alternatives, and we closed with an acquirer that has the resources to drive our business into the next phase."

CHRIS MARTIN
Chief Executive Officer
Tibersoft
Testimonials
"Silverwood has long been the gold standard for understanding the emerging food and beverage industry, their innovators and the consumers they serve. Their consumer investment banking team has played the critical role in partnering with great CPG brands at the right time and in the right way, taking them to greater success."

JOSH KOHNSTAMM
Chief Executive Officer
Kohnstamm Communications
Testimonials
"Silverwood Partners led us to a successful transaction within a short period of time. They identified a broad range of strategic players within the emerging natural and organic space as well as relevant financial players. They were responsive to our short lead times and provided value added support to extend our limited resources when we needed it. They were great partners, making the process easy as well as enjoyable. We intend to use them again as we expand our business model in the future. "

DIANNE JACOBS
Chief Executive Officer
Healthy Mama Holdings LLC
Testimonials
"We are pleased to have found a great partner for the Brands Within Reach business as NewAge moves in a different strategic direction with ARIIX and our direct selling/e-commerce initiatives. Silverwood Partners ran a comprehensive process and delivered a range of alternatives for review – we appreciate the industry expertise and guidance of the Silverwood team."


BRENT WILLIS
Chief Executive Officer
NewAge, Inc.