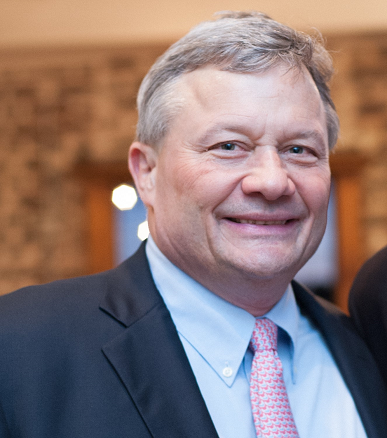 Scott Kumf
Industry Advisor
Scott Kumf is a senior executive with broad based financial and operational experience working with consumer products companies. Over his career, Mr. Kumf has worked as a strategic business partner to the CEO/President, Board of Directors and Private Equity partners in high growth companies. He has successfully led M&A activity and negotiated equity and debt financing to support corporate strategic growth objectives. Mr. Kumf has a wealth of knowledge in the areas of manufacturing and operations, strategic planning, mergers and acquisitions, financing, supply chain & logistics and business development. He has served in a multitude of senior roles such as Chief Financial Officer, Chief Operating Officer, Principal, and/or Treasurer for a number of companies including Yasso, Inc., BFY Brands, Inc., Island Oasis Frozen Cocktail Co., Inc., Surfside Consulting, Stirrings, LLC, Opta Food Ingredients and Polar Beverages.
Mr. Kumf's key career accomplishments include:
-Led the evaluation, selection, negotiation and implementation of a new ERP software system
-Established UK subsidiary and participated in the identification and negotiation of a contract manufacturing agreement with a Belgium based company.
-Played a strategic role in the sale of Island Oasis to The Kerry Group in September 2015.
-Refinanced a $30 million revolving credit facility, $6 million term loan and a $6 million acquisition facility saving $400,000 in annual interest costs and bank fees.
-Played a key role in the negotiation, valuation, structure and due diligence related to the successful sale of Stirrings, LLC to Diageo in July 2009.
-Led a strategic acquisition adding over $25 million of incremental revenue and $2.5 million of EBITDA as well as a manufacturing platform critical to achieving future growth objectives.
-Successfully raised $9 million of preferred stock through a consortium of venture capital firms and $3 million of subordinated debt to finance a strategic acquisition.
-Developed and led the transition and integration plan of acquisitions including streamlining the accounting and financial reporting systems as well as operations, customer service and logistics.
-Played a key role in the valuation and strategic sale process of Opta Food Ingredients to Stake Technology (SunOpta) in a $28 million tender offering in December 2002.
-Negotiated a service agreement with a municipality in providing wastewater treatment which saved over $1 million annually in manufacturing costs.
-Developed a strategic business planning function which included sales forecasting, production planning, departmental spending, product margin and return on investment analysis.
-Created a long-term incentive compensation and equity participation program consistent with the strategic growth objectives of the business.
Mr. Kumf is a CPA and holds a Bachelor of Arts in Accounting/Economics from the College of the Holy Cross in Worcester, Massachusetts.