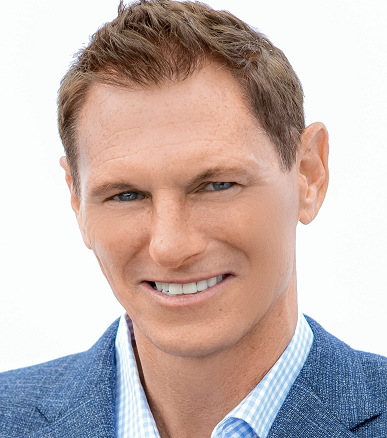 Scott Woodburn
Industry Advisor
Scott Woodburn is a focused, passionate, and strategic senior sales leader, with more than 28 years' experience in foodservice, beverage, and CPG industries. He has a reputation for building stronger teams, growing sustainable share and optimizing organization's capabilities.  He has extensive international beverage, restaurant franchisor/franchise experience and network across North America, Central and South America, Europe, China, Japan South East Asia, Australia, and New Zealand. Mr. Woodburn's advanced proven ability to lead, influence, and inspire internal and external executive stakeholders make him an invaluable industry advisor.
Scott is currently CEO and Founder of S&W Industry Advisory Group.  A boutique management consulting firm specializing in global sales strategy, business development and executive leadership. Collaborating and partnering with promotional and entertainment agencies, investment banks, private equity firms to accelerate growth and implement value creation plans. Primary industry expertise: food service and restaurant chains, global packaging manufacturing, beverage companies, consumer, retail and technology.
Scott most recently served as Vice President, National and Global Sales at Coca-Cola North America – Foodservice and On-Premise Division.  In this role, Scott was responsible for leading overall global sales strategy for key accounts including creation of goals, approach, positioning, brand management, negotiation guidance, and overall communication and engagement strategy. He was a senior executive responsible for leading a cross-functional management team of sales, marketing, operations, and finance to deliver share value, revenue, and profitability.  He had P&L responsibilities in annual sales of more than $300 million.  Business channels include: Quick Service Restaurant, Fast Casual, Full Service, Theater and Gaming.
Scott joined The Coca-Cola Company in November 1992 and advanced through several sales roles with increased leadership responsibility and portfolio complexity including, Group Manager National Accounts, Director of National Sales and Vice President, Key Accounts for Coca-Cola North America.
After graduating from the University of Florida in December 1986, Scott worked at Frailey & Wilson, Inc. Advertising as an Associate Media Director in 1987 and held an Account Executive position in 1988.  He moved on to Creative Sports, Inc. as a Marketing Manager in 1990 and held a Director of Marketing and Operations position in 1992.
Born and raised in Winter Park, Florida, Scott received a BS in Advertising and Business from University of Florida.  Scott has two sons Hayden, age 21 and Garrett, age 19.  He is passionate about world travel, and is a competitive tennis player, snowboarder, and avid acoustic guitar player.  Scott and his family reside in Newport Coast, California.