This policy (the "Policy") provides a general statement of the ways in which Silverwood Partners LLC ("Silverwood" or the "Firm") uses personal information.
Silverwood may have been provided with contact or personal information by an individual or corporation or Silverwood may have obtained contact or personal information about an individual or corporation in the ordinary course of business. Obtaining this information is important to Silverwood's ability to deliver information and provide services, but the Firm also recognizes that such individuals or corporations expect their information to be treated appropriately.
The Sources of Information: The personal information collected by the Firm comes primarily from information provided by individuals through Silverwood's Website, contact information provided in the ordinary course of Silverwood's business and information gained from public sources by Silverwood.
The Type of Information: The typical information Silverwood collects about the Firm's contacts includes name, title or area of responsibility, company or employer, address, phone number, fax number, email address, and possibly other information.
Use of Personal Information: Silverwood may use personal information to administer, operate, facilitate and manage an individual's relationship with the Firm. This may include sharing such information internally, as well as disclosing it to third parties under limited circumstances. Silverwood may contact an individual by post, telephone, electronic mail, facsimile, etc., in connection with such individual's relationship with the Firm, or to provide an individual with industry analyses, news about Silverwood, or other information that is believed to be of interest. Such information may be considered marketing or advertising by the Financial Industry Regulatory Authority, Inc. ("FINRA") or the Securities and Exchange Commission ("SEC"). Silverwood may use personal information to facilitate the Firm's internal business operations, including assessing and managing risk and fulfilling Silverwood's legal and regulatory requirements, including document retention and the requirement to provide information to regulatory authorities upon request.
Disclosures of Personal Information to Third Parties: Silverwood does not disclose personal information to third parties, except as described in this Policy. Third party disclosures may include sharing such information with non-affiliated companies that: (i) perform services in connection with investment banking transactions involving Silverwood, including those that provide professional, legal, or accounting advice to Silverwood; and (ii) sponsor or manage trade shows, conferences or events where Silverwood is a participant. Silverwood may also disclose personal information to fulfill an individual or corporation's instructions, to protect the Firm's rights and interests and those of the Firm's business partners, or pursuant to an individual's express consent. Finally, under limited circumstances, personal information may be disclosed to third parties as permitted by, or to comply with, applicable laws and regulations, for instance, when responding to a subpoena or similar legal process, to protect against fraud, and to otherwise cooperate with law enforcement or regulatory authorities.
Sale of Personal Information: Silverwood does not sell personal information to third parties.
Access to or Modification of Personal Information: An individual is entitled to access any personal data about that person held by Silverwood by sending a written request to the individual identified below. A valid means of identification may be required as a security precaution to assist the Firm in preventing the unauthorized disclosure of personal information. Silverwood will process the request within the time provided by applicable law. An individual is also entitled to have Silverwood modify or delete any information that is believed to be incorrect or out of date.
Contacting Silverwood: If an individual does not wish to be contacted by Silverwood, if an individual wishes to exercise rights of correction and access, or if an individual requires further information regarding Silverwood's privacy policies please contact:
Jonathan Hodson-Walker
Managing Partner
Silverwood Partners
Silverwood Farm Place
32 Pleasant Street
Sherborn, MA 01770
T: 508-651-2194
F: 508-651-9590
E: jhw@silverwoodpartners.com
Testimonials
"Silverwood Partners went above and beyond as our investment banker and was highly responsive in guiding us through a fast-changing market environment. The firm's deep network of industry advisors and strategic partners provided us with a really strong look at the options available, and ultimately resulted in a perfect transaction counterpart for us. Silverwood was disciplined and structured yet also creative in identifying a range of alternatives involving industry-leading strategic and financial players. Kudos on a job well done, and thanks to the Silverwood team."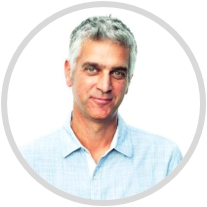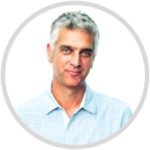 ANDY LEVITT
Founder & CEO
Purple Carrot
Testimonials
"The team was great to work with. The process produced a range of alternatives, and we closed with an acquirer that has the resources to drive our business into the next phase."

CHRIS MARTIN
Chief Executive Officer
Tibersoft
Testimonials
"Silverwood has long been the gold standard for understanding the emerging food and beverage industry, their innovators and the consumers they serve. Their consumer investment banking team has played the critical role in partnering with great CPG brands at the right time and in the right way, taking them to greater success."

JOSH KOHNSTAMM
Chief Executive Officer
Kohnstamm Communications
Testimonials
"Silverwood Partners led us to a successful transaction within a short period of time. They identified a broad range of strategic players within the emerging natural and organic space as well as relevant financial players. They were responsive to our short lead times and provided value added support to extend our limited resources when we needed it. They were great partners, making the process easy as well as enjoyable. We intend to use them again as we expand our business model in the future. "

DIANNE JACOBS
Chief Executive Officer
Healthy Mama Holdings LLC
Testimonials
"We are pleased to have found a great partner for the Brands Within Reach business as NewAge moves in a different strategic direction with ARIIX and our direct selling/e-commerce initiatives. Silverwood Partners ran a comprehensive process and delivered a range of alternatives for review – we appreciate the industry expertise and guidance of the Silverwood team."


BRENT WILLIS
Chief Executive Officer
NewAge, Inc.