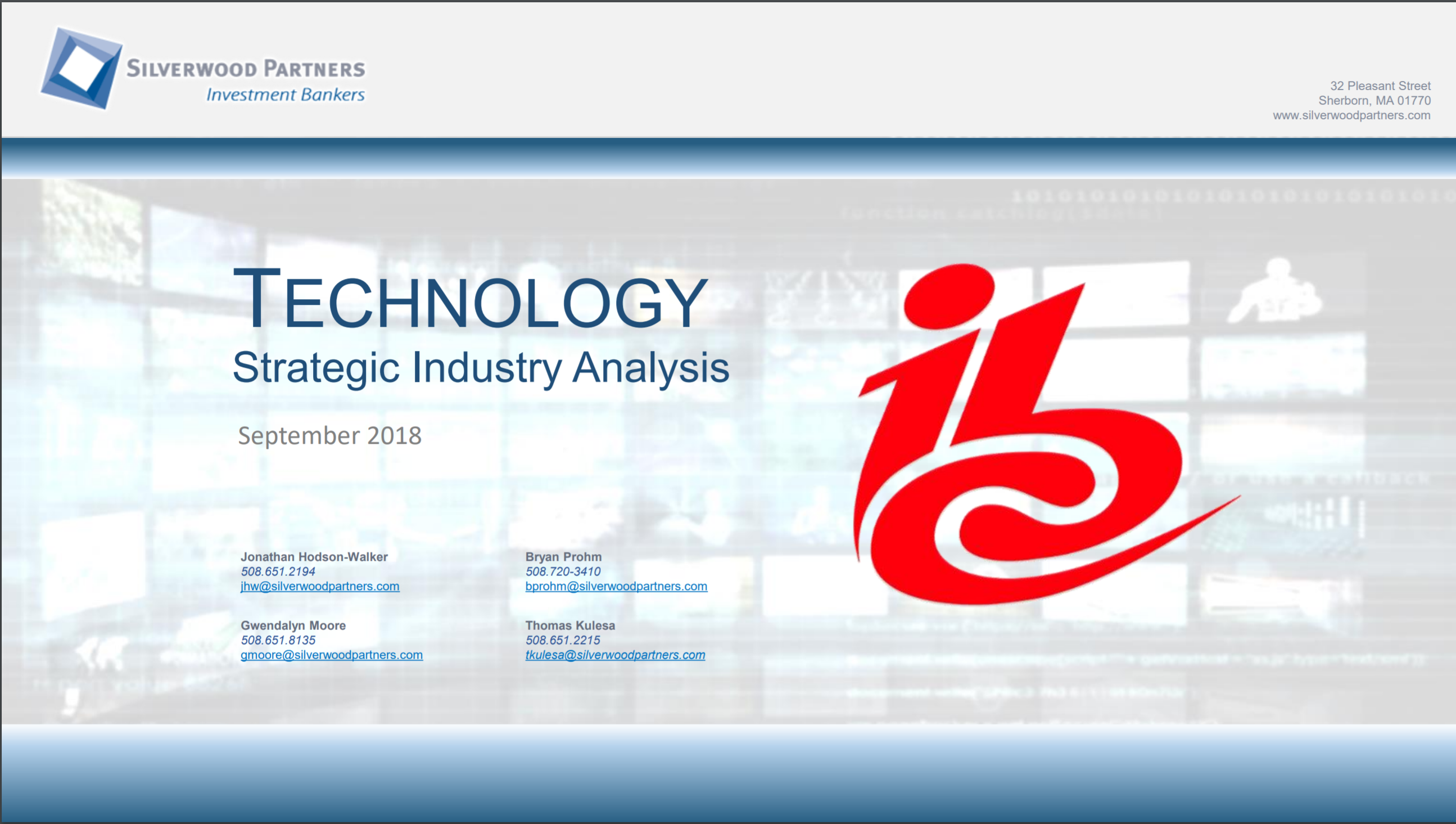 IBC 2018 - Silverwood Industry Analysis
Silverwood Partners has today published a Strategic Analysis and Deal Review of the technology and media industry, which can be downloaded here.
 Highlights of the Silverwood Industry Analysis Include:
Consolidation in the traditional Media Industry
The Entry of FAANG/Big Tech into the Media Industry
Media Consumption Changing with Shift to Mobile
Smaller Number of End-Purchasers for Technology; Data Center Approach to Buisness
Media Technology Customers Focused on Simplification, Centralization, Efficiency and IP-Centric Technology
Original Content Booming Driving On-Set and Studio Production Technology
Expect Continued M&A Activity Around OTT Platforms and Technology
Expect Consolidation in Ad-Tech - Exposed to FAANG/Big Tech with no Need for Third Party Solutions
Autonomous Cars a Significant New Market for Entertainment; Dominated by Big Tech
Industry Challenges Require Vendor Consolidation
We welcome the opportunity to discuss your strategic and financing needs at Expo West.  Contact Jonathan Hodson-Walker or Brian Prohm to schedule a meeting.