Sherborn, MA – July 19, 2016
Silverwood Partners is pleased to announce the addition of seven new Industry Advisors who have recently joined the firm's Technology Practice. "These individuals are all exceptional thought leaders who can provide unique expertise and advice to companies within the technology industry and further extend Silverwood Partners' strong track record as a leading boutique investment bank in the Technology Sector. We look forward to working with them jointly, providing excellence to our clients in M&A and Private Placement advisory with deep industry knowledge and relationships," said Jonathan Hodson-Walker, Managing Partner. Silverwood Partners newest Technology Practice Industry Advisors include:
Stephanie Atkinson
Stephanie Atkinson specializes in vertical markets, technology segmentation, and overall market intelligence and consulting services within the telecommunications, information technology, network infrastructure, and other high tech industries. Currently, Ms. Atkinson is the founder and CEO of Compass Intelligence, where she leads the organizational direction of the company, including strategic initiatives, client engagements activities, financial planning, and consulting services with Fortune 500 customers. She has been in the high-tech market research and consulting industry for more than a decade, and has also worked in the industry within the equipment and service provider market. Ms. Atkinson was listed on the Top 100 Wireless Technology Experts 2014 by Today's Wireless World, as well as Top M2M Influencer (#8) by Onalytica.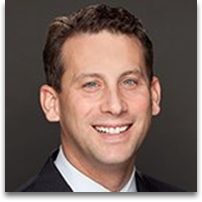 William Jefferson Black
William Jefferson Black is a Managing Director at Finance Information Group, which provides perspective on M&A, financing, and corporate strategy through educational conferences, transaction databases, books, and distinguished financial publications including TelecomFinance, Transaction Advisors, and SatelliteFinance. The firm also provides select firms with marketing and business development programs. Finance Information Group is a global firm with offices in Chicago, San Francisco, and London that support clients in more than 35 countries.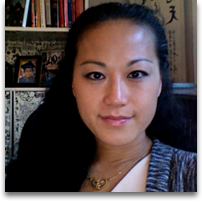 Wendy Chou
Wendy Chou is founder and President of CHOUmedia, a leading B2B marketing and communications firm with an intellectual property focus. She is also co-founder and Partner of the IP Dealmakers Forum, the only event to connect investors with intellectual property information and opportunities. Ms. Chou has spent the majority of her career working within the intellectual property, legal, and tech communities with a variety of clients, including corporations, investors, law firms, start-ups, and research institutions.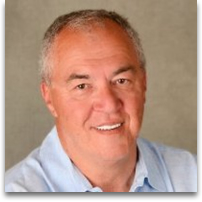 Bob Egan
Bob Egan is the Chief Research Officer and Founder of the Sepharim Research Group, a technology research and executive advisory firm. Mr. Egan is globally recognized influencer and independent thinker with an insatiable curiosity to discover new technologies and apply them to impactful new business models and markets especially in the areas of Mobile, IoT and Cloud. Mr. Egan has held executive positions with several Fortune 1000 companies including Digital Equipment Corp (DEC), GTE, MasterCard, CEB-TowerGroup and Gartner. At Gartner he pioneered the use of Gartner's MQ metrics for mobile. At Corporate Executive Board's (CEB) TowerGroup Research his foundational work helped to give birth to the mobile banking and payments industry. At DEC, he was the architect behind the first dual band, dual radio Wi-Fi Access Point and a signature of the first IEEE Wireless LAN Standard.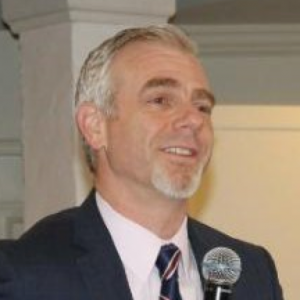 JP Laqueur
JP Laqueur creates understanding and connections between people and brands, buyers and sellers, companies and employees. He began his career at MCI, marketing some of the world's very first Internet services, and seeing first-hand how a powerful brand – and a committed culture – could disrupt a 100-year old monopoly and change the world. Mr. Laqueur held senior technology industry marketing positions and founded a series of marketing and brand agencies over the next 20 years focused on communications, branding, and corporate culture. Today, Mr. Laqueur is a co-founder of BrandFoundations – a strategy consulting firm that uniquely integrates the disciplines of branding and organizational development. BrandFoundations helps companies develop a more authentic and differentiated brand story, and then re-imagine it as a framework for recruiting, training, rewarding and retaining employees. Mr. Laqueur serves as a mentor at the Startup Institute of NY, on the executive committee of the Business Owners Exchange (BXO) and the Exit Planning Exchange (XPX).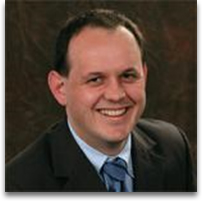 Phil Marshall
Phil Marshall is the Chief Research Officer of Tolaga, where he leads its software architecture and development, and its thought leadership for the Internet-of-Things (IoT) and mobile industry research. Before founding Tolaga, Dr. Marshall was an Executive at Yankee Group for nine years, and most recently led its global service provider technology research. Marshall has 20 years of experience in the communications industry, having previously had executive roles at Verizon and Telecom New Zealand. He was an electrical engineer at BHP New Zealand Steel before he attended graduate school, has a PhD degree in Electrical and Electronic Engineering and is a Senior Member of the IEEE.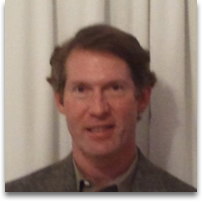 Jeff Moore
Jeff Moore has over 20 years of telecom industry experience and is Principal of Wave 7 Research, an independent wireless research company. Wave 7 Research provides subscribers with detailed reports about U.S. postpaid competition, prepaid competition, and U.S. smartphone sales, and also provides original information based on industry sources, store surveys, and access to a comprehensive advertising database. Mr. Moore is broadly knowledgeable regarding U.S. wireless carriers, including competitive positioning, pricing and promotional efforts, and wireless trends.
*********
About Silverwood Partners
Silverwood Partners is a specialized investment bank that provides mergers & acquisitions and private placement advisory services to IoT, technology, healthcare, and consumer products companies. The firm combines a deep industry sector focus developed over decades of coverage with tier 1 expertise in M&A and private placements. Silverwood brings longstanding industry knowledge and relationships to each client's unique situation with commitment, expertise and a dedication to an outstanding result for each transaction.
Press Contact
Jonathan Hodson‐Walker
Managing Partner
T: 508‐651‐2194
E: jhw@silverwoodpartners.com
http://silverwoodpartners.com