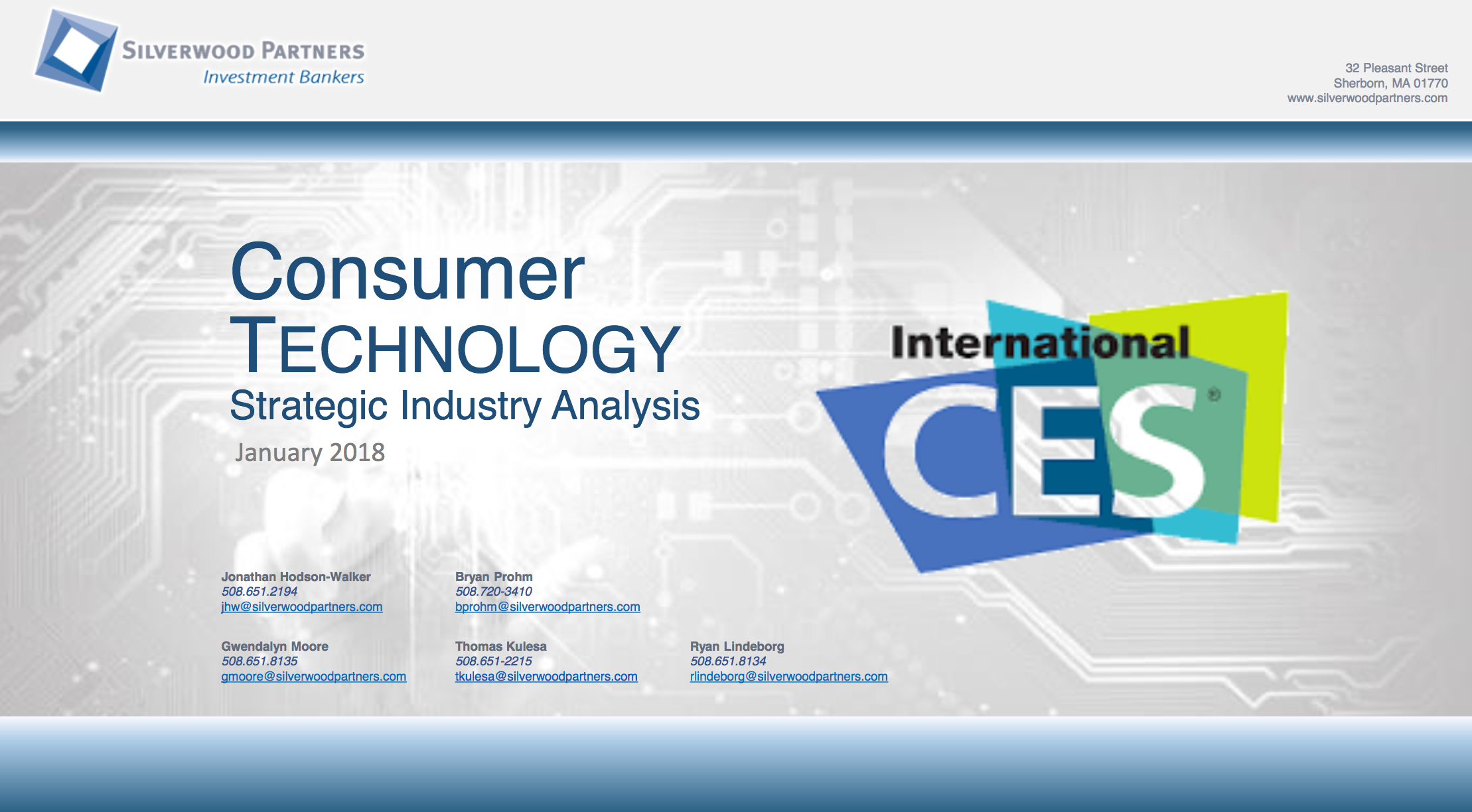 CES Show 2018  
Strategic Industry Analysis

On January 8, 2018 the Silverwood Partners consumer technology team will attend the CES Show in Las Vegas. Silverwood Partners has today released a Strategic Analysis and Deal Review of the Consumer Technology Industry, which can be downloaded here: CES 2018 - Silverwood Partners.
Industry Trends Reviewed Include:
IoT- The physical and digital worlds converge
Media companies adding technology capabilities
Technology companies adding original content capabilities
AI, virtual digital assistants, smart homes and cities*
Is Blockchain the real value of Bitcoin?
Financing and M&A transaction highlights and data
*Source material for Smart Cities from Stephanie Atkinson, Silverwood Partners Industry Advisor and CEO of Compass Intelligence.